INVESTMENT CHARACTERISTICS
POISED FOR SUCCESS
In the coming years Eagle County's ski proximate neighborhoods are again poised for continuing success, as defined by lifestyle enhancement and financial performance, and should not be confused with the ups and downs associated with primary home residential real estate. Although one might argue that the two sectors appear similar they are in actuality driven by completely different forces. In order to more clearly understand these distinctions we offer the following commentary which focuses on the demand elements for world class resort property, which by their very definition are rare and very limited in terms of global supply.
Population Demographics: 78 million baby boomers, representing one out of every four Americans, are increasingly demanding more travel, leisure, recreation and vacation home ownership in their never-ending search for lifestyle enhancement and extended family centered activities. In a prior survey of 25,000 households with incomes in excess of $200,000, American Demographics magazine listed a vacation home as the number one desired asset for the nation's most affluent households, and as wealth continues to concentrate these top 10% families will drive demand for "best of the best" resort living.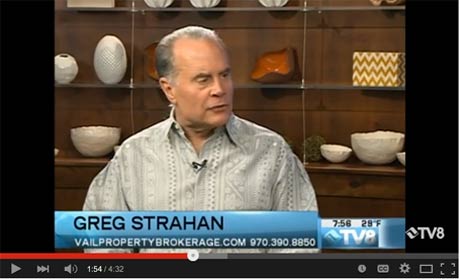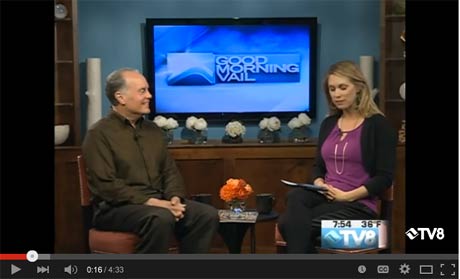 Socio Economic Profile: A study by the National Association of REALTORS® of the most expensive resorts in the US concluded that due to 'price elasticity characteristics' world-class destination resorts had outpaced national average rates of appreciation by 2:1 with the only question being whether that trend will be reinstated now that the Great Recession is over. Affluent enthusiasts will always seek out sophisticated diversified communities such as Vail and Beaver Creek which are capable of meeting their recreational passions and quality of life criteria in a personal safety and politically stable environment.
The Vail Renaissance: The worldwide ski industry, which really began in the 1960's, has crossed the 50 year old threshold and like any of us in middle age suffers from tired infrastructures and deteriorating physical improvements. The best and most desirable locations oftentimes have the oldest and most obsolete structures, which is out of synch with a discriminating clientele who value new, attractive, well designed properties not typically found within our industry. However, in terms of modernizing and redeveloping its base core areas, Vail is leading the way with more than two and a half billion dollars ($2,500,000,000) of market improvements which is without precedence in terms of the worldwide marketplace. In relation to the inventory these capital investments have significant value-added implications and represent a staggering amount of property creation and overall community improvements which are unlikely to be replicated by any other competitor within the industry.
Vail Resorts: The operator of Vail, Breckenridge, Beaver Creek, Keystone, Park City, The Canyons and Heavenly Valley; VR is the recognized industry leader in both ski mountain operations and resort real estate development. Given the mature and consolidating nature of the industry, their long-running corporate strategy of stripping market share through massive capital expenditures on resort products, goods and services is a proven success formula that will continue in the years ahead. It is important to recognize that the economic engine driving most ski towns is ultimately the ski mountain and the successes or failures of the ski company. Therefore, if the operator is vibrant, responsive and delivers a quality and reliable experience, then demand increases and the community-at-large prospers. However, if the entity hurts demand as evidenced by the American Ski Company laying off 1,100 employees at Steamboat Springs a decade ago, towns suffer and property values fall. Because Vail Resorts is a financially strong and forward thinking company, we anticipate continued success and dominance in this competitive, consolidating and mature life cycle industry with the end result being VR's undisputed dominance of the worldwide destination ski and mountain lifestyle business.

Appreciation: Since 1991, the compounded average growth rate (CAGR) for Eagle County ski proximate neighborhoods has been just under five percent (4.88%). Based upon data analyses this appreciation trend line is bound to continue based on the premise of fixed supply and increasing demand. The Upper Vail Valley and Beaver Creek are 99% developed and surrounded by restricted Forest Service land. In conjunction with a massive overhaul of the base villages, irreplaceable one-of-a-kind ski mountains, a reliable snowpack, and a focus on delivering world-class lifestyle experiences Vail's #1 ranking is almost undeniable. This perceived dominance is now being recognized around the world as evidenced by a doubling of VR's international customer base, proving that Vail is a place to experience no matter the cost nor distance of travel. In terms of metrics the US has 113 million households with the richest 10% controlling nearly 70% of the wealth. Imagine what will happen if that number were to double as a result of a larger worldwide customer base with results that would be amazing! The implications of this expanding international component are significant and like all multinational corporations growing markets make for increasingly successful businesses and vigorous capital spending.
Summary: Given our more than 60 years of industry experience you can you can probably tell that Vail Property Brokerage is extremely bullish about the future of the Vail Valley and as always we invite your questions, comments and interest in becoming part of this exciting transformation. Now is the time to take a look at this unique and not well understood asset class while prices remain favorable and interest rates low, so don't hesitate to learn more about specific opportunities in our part of the world and we would be pleased to send additional information in this matter.