SUPPLY VS DEMAND

East to West Vail, Lionshead, Vail Village, Beaver Creek and Breckenridge are significantly undersupplied, based upon supply vs. demand ratios as illustrated in the following table. VPB's definition of a balanced market is "for any given inventory pool there is a superior vs. inferior half, compared to the overall whole".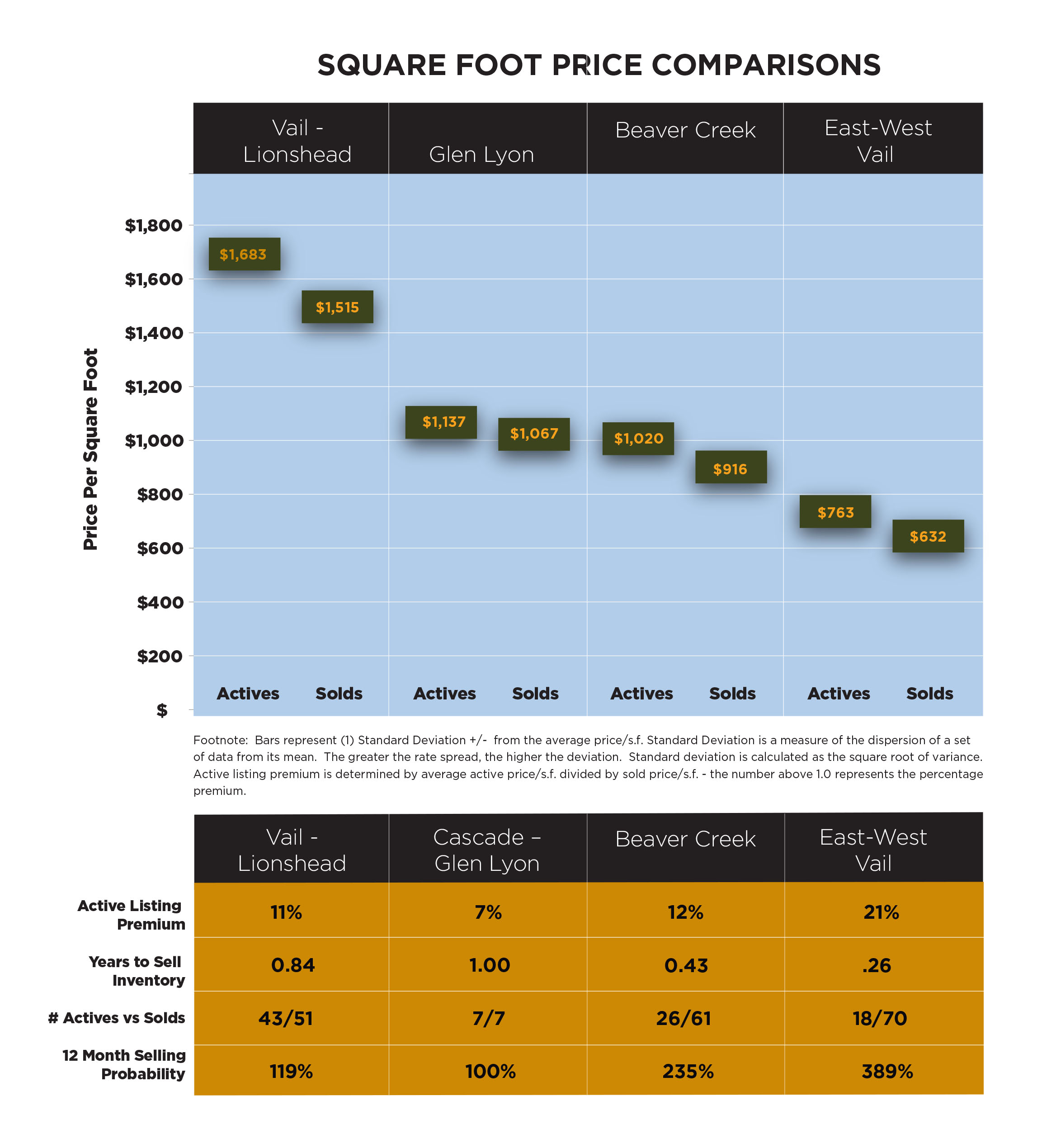 The ownership husband and wife team of VPB assumes that only 50% of all for-sale properties are worth buying because who doesn't want value if it is out there in the market and available. Statistically there should be twice as many Active listings as compared to past 12-month Solds translating into a 2.0 ratio, where supply is divided by recent quantifiable demand.
Covid-19 has changed world class resort real estate in profound and significant ways. 430 families purchased 1.2 billion dollars of ski proximate real estate during Q3 & Q4 2020 at an average selling price well above $2,000,000. Prices increase 10% during that unexpected frenzy with more increases likely as remote working achieves industry standard acceptance. Inventory was completely decimated and is likely to remain extremely limited producing an uber competitive auction type environment with many disappointed buyer wondering why their full price offer was rejected. Over the next 3-5 years we expect buyer demand to unfold fueling a structural realignment where only the wealthiest prevail.