THE MARKET
THE GREAT RECESSION IS JUST A PAINFUL MEMORY
Data analysis confirms that we are certainly past the bottom of the longest lasting downturn since the Great Depression. Vacation homes typically lag major market residential by 12-36 months and with asking prices for Vail & Breckenridge ski proximate real estate up 10%-20% (based upon 24 month sold price per sq ft averages), the past four years of heavy discounting is now over.
July is the height of our inventory accumulation cycle with most if not all of the well-priced properties selling to a more confident buyer base. With the stock market indices setting all-time record highs, investors have been reluctant to redeploy capital but this will probably change as returns slow down and profit taking occurs due to trading range consolidation. Momentum driven exuberance is bound to fade If top line performance continues to stagnate, paving the way for alternative asset class investments. The good news is that an increased confidence in net worth and employment income have historically driven demand for high end luxury good spending. In combination with baby boomer demographics, a highly affluent customer base, an expanding international clientele, and the expenditure of more than four billion dollars in ski villages the size of postage stamps, the stage is set for the return of our long term 5% rate of appreciation, supporting the premise that you can have fun and make money if you know how to go about it.

Barron's ranked Vail Resorts' Colorado ski areas fifth in the "20 best places for second homes" succinctly stating why we are well positioned for continuing success in the years ahead. From an investment/portfolio diversification perspective, real estate's "out of favor asset class" stigma has turned around with national prices up 11.8% as reported by the Case Shiller Index. This rising tide is just starting to reach the shores of resort property and if you value lifestyle in combination with an appreciation profile, there just might be a place in your portfolio for a vacation home that makes financial sense. While the obligations and negative cash flow aspect of ownership can be burdensome, the numbers still work as illustrated in the Investment Performance tab on our web site with now being the time to make further inquiries in this matter.
During the worst of the Great Recession prices dropped by about 20% from high water mark 2006/7 valuations but have since rebounded, cutting that loss gap in half. Looking forward, our most immediate concern is a fading buyer window which is probably already over for reasons too complex to address in this brief narrative. A recovering price structure in combination with unsustainably low interest rates means that the cost of ownership may never be lower; it's just hard to know how long discounted pricing and the artificially manipulated FED cost of funds will last.
Consumers continue to struggle with the idea of high end luxury good spending, much less an extravagant resort home property, in these volatile and still uncertain economic times. Why should such an idea even be considered when frugality and de-leveraging are all the rage? Financially savvy consumers intuitively understand timing and the scarcity of unique assets; knowing that prices are down, cost of capital is at record lows and windows of opportunity short lived. None of us are getting younger, time for close personal relationships is slipping away, and who among us does not have a friend or family member with health problems. The stock market continues to be riddled with insider trading scandals, bonds are poised for massive losses due to Federal Reserve manipulated interest rates, and with cash paying almost nothing why not consider an asset class that can deliver an immediate lifestyle dividend in combination with a history of reliable and likely to continue long term appreciation?
The big story for the next couple of years is going to be the lack of available inventory as illustrated in the "How Will It Perform Investment" tab Ski Proximate Neighborhood Analysis bar graph. Best buy opportunities are still out there but not as plentiful as one might think. Six years of market illiquidity should have produced plenty of supply as sellers waited for market conditions to improve, which they have, but the exact opposite has occurred. Maybe prices aren't yet high enough or perhaps ownership thinks of their Vail property as a family legacy asset; but no matter the reason they're just not selling. Supply vs. demand ratios haven't be this low since 2006 and our best guess is that prices will be up 10%-20% in the forseeable future.

THE MARKET
CAN A GOOD DEAL STILL BE FOUND?
ABSOLUTELY – IF YOU KNOW HOW TO GO ABOUT IT!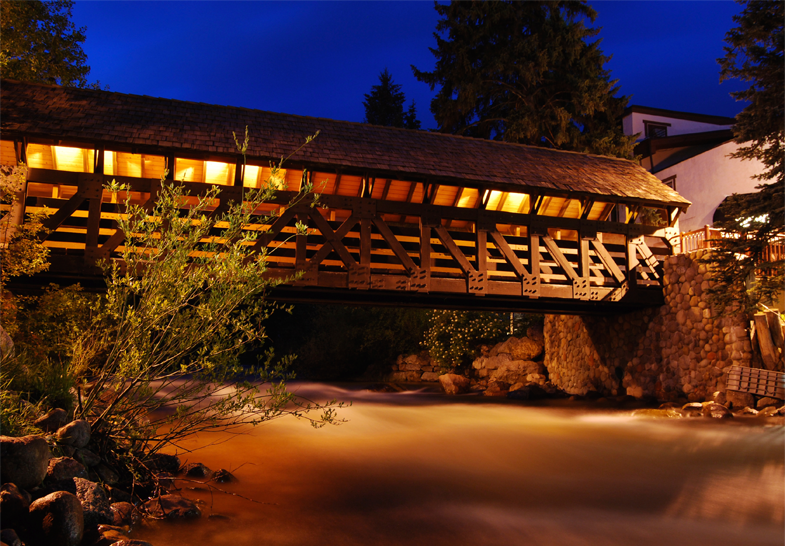 It requires patience, perseverance and an in depth understanding of relevant valuation metrics but if you actively engage in the process there will be opportunities. In an attempt to portray the challenge that buyers deal with on a daily basis this fictionalized but nevertheless realistic scenario is quite typical. Buyer is interested in a family home 4 bedrooms or larger, located within a 5-10 minute drive of the chairlifts, preferably on a bus route. The purchase price is not to exceed $1.5 million with short term rental income offsets and an upside appreciation profile. The stated search criteria produces 40 results from which a short list of best fit properties are selected. Candidates cannot suffer from pricing defects, environmental defects or shell and core/floor plan defects. The top quartile (25%) from the results pool yields 10 possibilities that make the final cut. Past experience suggests that only 2 of the presented homes are likely to be of serious interest which is a miserly fraction of total inventory. The challenge here has to do with statistical probability. The mathematics that one of the two short listed properties is owned by one of five price realistic sellers is only 10% (2/10 x  5/10 = 10/100) making the chances of a successful acquisition both frustrating and alarmingly challenging. So much for buyers who think they are going to get the deal of a lifetime, from sellers who are patiently willing to sell, on the one day that buyer happens to be in town looking at real estate.
At this point you're probably wondering – How does a buyer go about finding a killer deal with all of the right ingredients? The answer: clients who know the most, have identified exactly what they want, and are prepared to act when the right property presents itself GET THE BEST DEALS! Based upon data research the Central Rockies' resort property markets are at the end of a 7 year structural correction cycle which started first quarter 2008. Leading Indicators show inventory levels at below long term absorption averages. The capital markets are improving as a result of the biggest stock market run-up in modern economic history. Demand for high end luxury goods is up. Consumer confidence and GNP performance is strengthening and a favorable FED monetary policy is in place for now. Well-priced vacation homes have been selling but buyers are still reluctant to commit. As the fear subsides there will be an increasing appetite for yield and diversification ultimately bringing an end to the current capital preservation mentality. All of these indicators support a "take action now" strategy with the key being to get out in front of the herd while there are still deals to be had, the worst is over, but the stampede towards freer spending has not yet begun.